Interested in singing with us?
---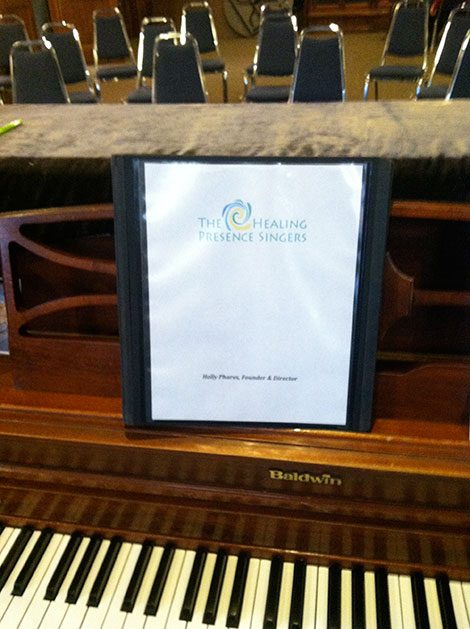 Although we certainly don't require our members to be professional singers (many are!), our work requires a certain level of style and vocal skill.
Each interested singer is required to complete an Application, as well as sing for Holly Phares, Music Director.*
We are looking for singers who:
are able to carry a tune well
are able to securely sing his/her part – either alone or with one other – when pieces call for 2 or more parts in harmony
are able to sing softly and listen well
are reliable to attend rehearsals, learn the repertoire, and show up to scheduled visits in which they commit to serve
are open and comfortable with the vast array of deeply intense and emotional situations in which will serve **
* If you have sung for or with Holly in recent years, you need not have to sing for her at this time. Simply fill out the Application.
** This can be very difficult work and might often bring up some challenging feelings for the singer. We have a deep commitment to prepare and support all who are involved in our ensemble through informative presentations by healthcare professionals, as well as intentional short gatherings and "de-briefing" times before and after our site visits.